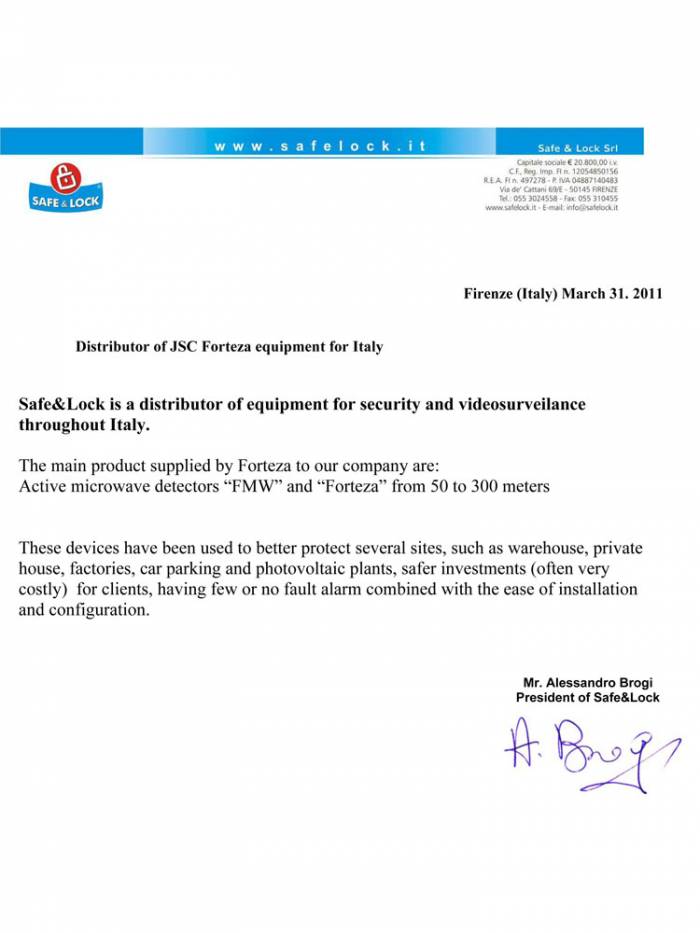 Safe&Lock is a distributor of equipment for security and videosurveilance throughout Italy.
The main product supplied by Forteza to our company are:
Active microwave detectors FMW and FORTEZA from 50 to 300 meters
These devices have been used to better protect several sites, such as warehouse? private house, factories, car parking and photovoltaic plants, safer investments (often very costly) for clients, having few or no fault alarm combined with the ease of installation and configuration.
Mr. Alessandro Brogi
President of Safe&Lock